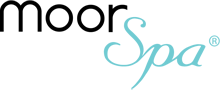 Shea Butter Market is based in Mill Bay, British Columbia, Canada and we manufacture all natural skin care products made with certified organic, fair trade compliant Shea butter.
Our Certified Organic Shea Butter comes from the edge of the Sahara Desert in West Africa where pure Shea butter has been used for over 2,000 years. Pure African Shea Butter softens, moisturizes and heals skin damaged by the heat and sun. Ancient African wisdom knew that Shea Butter kept skin healthy and young. Modern science tells us that Pure African Shea Butter is filled with fatty acids to stimulate skin renewal; tocopherols to give Shea butter natural antioxidant properties; and cinnamic acid to provide UV protection.
Using pure unrefined raw Shea Butter produced by the Takpo widows group of northern Ghana, Africa we are able to achieve our goal of operating a business that benefits everyone; the women who make the Shea butter, the natural environment and the people who use the product. For more visit Shea butter markets web site.

IMAGINE a substance, many thousands of years in the making, with the potential to revitalize, purify and rebalance both the skin & body.

IMAGINE a synthesis of hundreds of herbs, plants & flowers, with a myriad of organic substances, minerals & other phyto-nutrients.
Nature has created one of its most potent therapeutic essences - known simply as
MOOR.
What is Moor? Moor is a rare form of nutrient-rich peat created by the gradual transformation of herbs, plants & flowers which have been permanently submerged under water or underground.
Free from the decaying effects of oxygen and in the correct climatic and biological conditions, the plant matter undergoes a 'ripening' process over many thousands of years into a rich, black substance.
During this process all of the organic and inorganic substances within the plants are assimilated into the Moor resulting in a herbal complex with wonderful therapeutic properties.
Moor has been a part of traditional medical folklore throughout many parts of Central Europe for centuries. During the past 60 years, a wealth of clinical studies conducted on Moor therapy has confirmed that Moor indeed does possess a wide range of beneficial properties. As a result, hundreds of European physicians now use and recommend Moor treatments. Moor prducts are animal cruelty free.

Over 50 colors to choose from.

OPI contains No Dibutyl Phthalate, Toluene, Formaldehyde free & is animal cruety free.